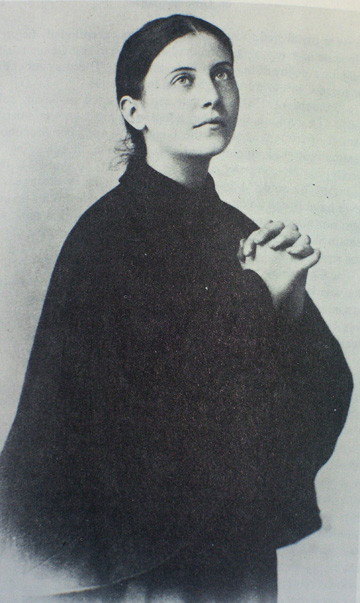 Quick Facts
Daughter of a poor pharmacist; mother died when she was seven, her father when she was eighteen, and she took care of her seven brothers and sisters.
Laywoman.
Cured in her 20's of spinal tuberculosis by prayer to Saint Gabriel of Our Lady of Sorrows.
Rejected by the orders to which she applied who would not believe her cure, she became a Passionist tertiary.
Stigmatist, receiving the wounds on her hands and feet each Thursday evening through Friday afternoon starting in June 1899 and continuing into 1901.
Visionary; she saw her guardian angel daily, and visits from the devil who tempted her to spit on the cross and break a rosary.
Her canonization faced stiff opposition by those who either disbelieved or wished to avoid attention to her visions and stigmata.