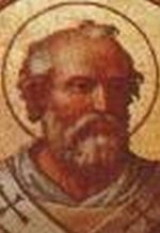 Quick Facts
Son of a doctor named John.
Student under Saint Gregory the Great.
Benedictine monk at Rome; dispenser of alms when he entered papal service.
Chosen 67th Pope in 608.
Converted the Roman temple of the old gods, the Pantheon, to a Christian church dedicated to Our Lady and all the saints.
Supported the expansion of the faith into England.
Encouraged reforms among the clergy, and balanced it with improvements in their living and working conditions.
Corresponded with Saint Columba.